Adventurers, it's time to unite! A dark force has taken over the underworld in the RPG dungeon crawler, Demeo, and it's a world you're not likely to survive alone.
Demeo is a cross-platform cooperative adventure for up to four players that recreates all of the magic and camaraderie of gathering around a tabletop with friends to do battle against the forces of evil.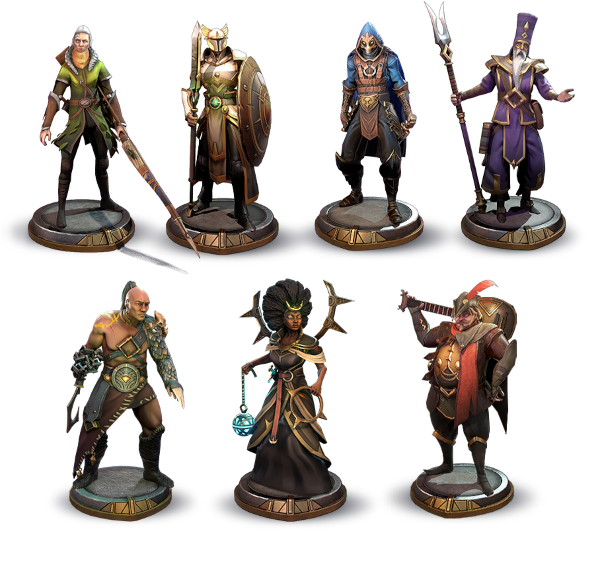 Assume the role of the eagle-eyed hunter, mystical sorcerer, deadly assassin, protective guardian, melodic bard, powerful warlock or boisterous barbarian. But choose your heroes wisely in this cooperative adventure, for once players have accepted their quest, they must work together to vanquish the unholy force that corrupts everything… or die trying.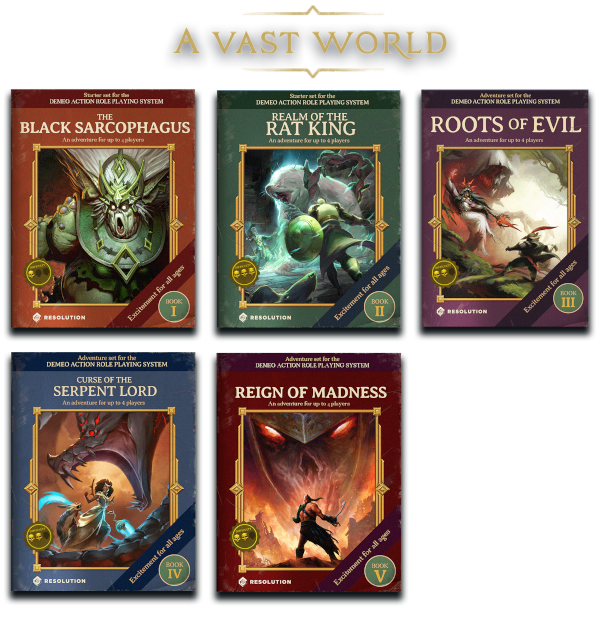 Our story originated inside the Elven Necropolis — but that was just a mere overture! Following the first Demeo adventure, The Black Sarcophagus, players have already explored the Realm of the Rat King and Roots of Evil — and with our latest adventure, Reign of Madness, they'll venture into the town of Ends for the first time and meet Demeo's newest playable character Uhrak, the Barbarian who is never more than a grappling hook's throw away from the action.
Gathering friends for a night of casting spells, rolling dice, and moving miniatures are some of your fondest memories — and now you can have this same experience with players from anywhere in the world! Demeo recreates all the fun of tabletop dungeon crawling in the digital space by connecting players for table talk, treasure hunts, and plenty of turn-based action with infinite replayability.

It's dangerous to go alone! Grab your friends and assemble a party, because exploring the depths of Demeo requires strategy, cunning, and teamwork. Every character has their own unique approach to managing magic and monsters — and they'll need to work together if they want to survive!

Take the mantle of the hunter, sorcerer, assassin, guardian, bard, warlock or barbarian, all with their own unique abilities and skills, and use them wisely if you are ever to vanquish the darkness that is Rackarn and Alfaragh.

Join your fellow adventurers in Heroes' Hangout (VR only), a social space where players can meet and share their stories of treacherous quests and tantalizing encounters. Come together with new friends to start your next Demeo adventure together, or pal around as you play archery and arcade mini-games, paint miniatures, learn tips, listen to cassettes on the boombox, customize your avatar and more.

Take your battle against the forces of evil with you wherever you go! Demeo: PC Edition has been optimized for Steam Deck, bringing the game's native controller support to Valve's popular handheld device. It's never been easier to jump into a game of Demeo with friends right in the very same room.

Go on an adventure with friends no matter which device they play on! Demeo supports cross-play multiplayer across its entire ecosystem. Form your party with players on Steam, PlayStation 5, PS VR2, Quest, Pico, and more!
本站所有游戏资源来自用户发布及网络转载,非本站自制,版权争议与本站无关。
如需下架删除请提供以下文件:直接权利人的证明文件、权利人给予处理人的授权文件、删改请求文件,以上文件均需加盖公章;至xieshaodada@gmail.com
THE END